Description
Entraña – Beef Thin Skirt – 冷冻去骨牛薄裙肉
Buy Entraña, Beef Thin skirt is located in the abdominal region and consists of the muscles and fasciae integrating the abdominal wall.
It can be prepared from a rear four to 3 ribs. the previous extraction of macabre, it is separated from the cuitril colita.
Bavette is a fat-free cut with fatty and connective tissue, the flesh is thick but very tender. Parisian classic steak fries were traditionally served with beveled steak.
It is about one foot long and one inch thick and is cooked whole without splitting into small steaks. The cut is also known as Giffy Steak, Bowen (French), and in some areas London Braille.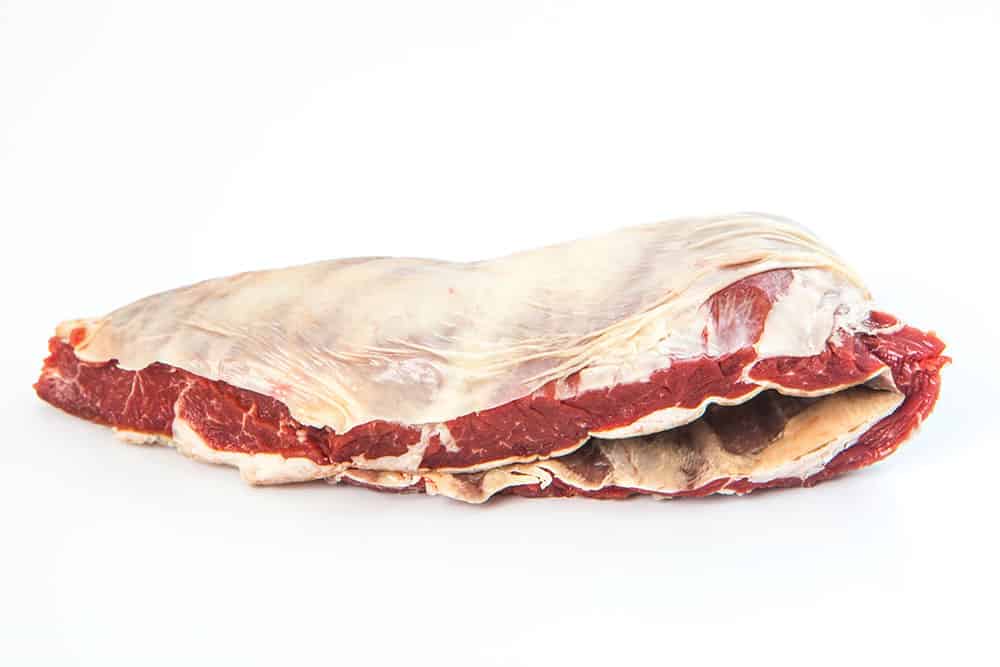 Entraña Steak
Flank steak can be identified by the visible direction of the cross-grain of the meat
Is a flank steak tough? Since the flank steak is quite greasy, it can be a bit stiff if not prepared and not cut properly.
Beef marinated with a little acid like lemon juice or vinegar will help soften this cut. The key to a tender result is cooking until medium-thin and slicing against the grain.
The flank steak is made from the abdominal muscles of the cow. This is one of the healthiest beef cuts – ounces for ounces, a flank steak has fewer calories and more protein than a ribeye or porterhouse.
This is a great cut — very fatty and with a lot of flavor if you don't overcook it and know how to chop it (across grains)
Beef thin Skirt
About us
GUAICOS S.A.I.C.I.F. began its activities on April 4, 1989, when he made his first kill. The plant had been acquired in 1988 through a judicial auction.
It dates from 1928 and in the course of the years was incorporated buildings and modifications, in this way
expand your work capacity. The improvement of their equipment and facilities has allowed GUAICOS S.A.I.C.I.F. to expand its supply capacity and thus its authorization to export to different countries.
We are an organization that through its knowledge and experiences we generate well-being to our internal and external customers in a sustainable way, fully satisfying the needs of society, which guarantees a leadership position in a demanding market.
To be the leading company in meat products differentiated by the highest quality standards that allow us to grow in our recognition,
reaching leadership positions in the competition segments contributing with social responsibility to the economic development of the country, while generating value to our partners and shareholders.
Chinese translate(Thin skirt – 冷冻去骨牛腹肉)
侧腹牛排是由牛的腹部肌肉制成的。这是最健康的牛肉切块之一——一盎司一盎司,一块侧腹牛排的热量和蛋白质含量都比里贝耶或上等肉要多。这是一个很棒的切块——如果你不煮过头并且知道如何切碎它(谷物),它会非常肥腻,而且味道很好
它长约一英尺,厚约一英寸,整块煮熟,不会切成小块。切口也被称为 Giffy Steak、Bowen(法语),在某些地区也称为伦敦盲文。侧腹牛排可以通过肉的横纹的可见方向来识别
侧腹牛排硬吗?由于侧翼牛排很油腻,如果没有准备好并且没有正确切割,它可能会有点僵硬。用柠檬汁或醋等少许酸腌制的牛肉有助于软化这个切口。获得柔软结果的关键是煮至中等薄,然后切粒。
侧腹牛排是由牛的腹部肌肉制成的。这是最健康的牛肉切块之一——一盎司一盎司,一块侧腹牛排的热量和蛋白质含量都比里贝耶或上等肉要多。这是一个很棒的切块——如果你不煮过头并且知道如何切碎它(谷物),它会非常肥腻,而且味道很好